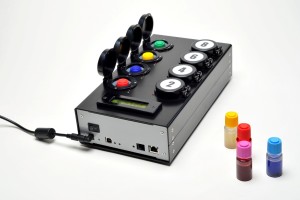 Royal Biotech possesses 2 kinds of microbiological survey detection tools.
Royal qPCR Food Safety Test Kits with reader
1.Royal qPCR  Food Safety Test Kits w/ reader ( Real Time Polymerase Chain Reaction ) is recommended  for HACCP control  usage due to its direct trace ment of the DNA.
PCR  was  invented by Dr.Kary Mullis, a winner of the Nobel Prize in 1985.  His contributions to the World and Human Health are phenomenal.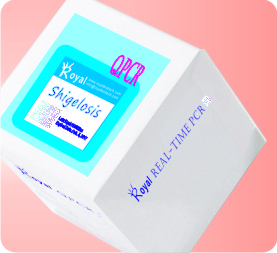 Other methods of microbiological survey analysis are currently very inefficient due to their long wait times. Royal q PCR offers the solution to this problem, protecting consumer health by providing speedy and accurate analysis of the samples.    
Advantages of Royal qPCR food safety test kits :
*Reliable & Stable: qPCR accurately detects the most challenging pathogen strains while also eliminating cross-talk reactivity.
*Fast: qPCR delivery results within 2 hours (usually 30 mins.)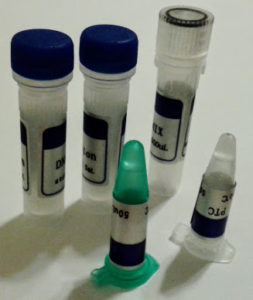 *Efficient: Purification is efficient and fast. The obtained DNA performs well in downstream analysis with high signal to noise ratios.
*Sensitivity: Highly sensitive pathogen detection even in the most difficult food matrices. 1-10 target copies in a reaction. Detection Limits of few pathogens 100 copies/ml
*Specificity: qPCR can be used to maximize specificity
*Ready-to-use: Easy and reliable sample preparation. Can even be used on DNA extracted from low-count samples
*Simple Protocol: Protocols are simple and can be automated for high sample numbers  following the steps of Sample Preparation, qPCR Assays, Assays setup and detection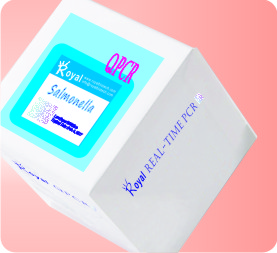 *Artificial additives or agents , pigments of food samples could not influence the
test results ( different from those optical methods according the color changes )
Catalogues/Reagents ( 48 or 96 tests/each box ) :
Vibrio parahaemolyticus, EHEC 0157, EHEC 0157(H7), EHEC 0104 , EHEC 0104 (H4), ETEC, EPEC, EAEC,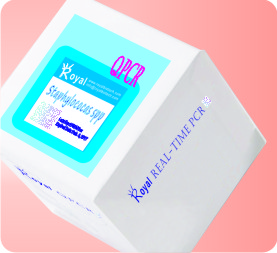 EIEC,Shigellosis, Salmonella, Listeria, Staphylococcus spp, Enterobacteriaceae, Pseudomonas aeroginosa, Enterococcus Faecalis,…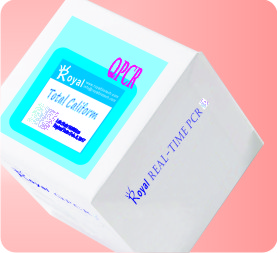 Operating Environment:
Temperature : 4–50 C
Humidity : 20-90% (non -condensing)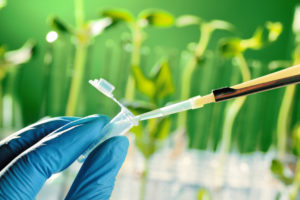 Brochure royal-dm-qpcr-kits
If you need more details, please contact us or our local dealers.
2. Royal Vial Lab™ Multi Reader (RVLM™) is a microorganism quantitative analysis instrument for the uses of reserach only.
Our mission is to protect public health by providing both fast and accurate food safety analysis. We conduct food safety testing and consult with you regarding your food product.  Royal Vial Lab Multi Reader is most suitable for the microbiological survey of Milk , Cheese, Fresh Fish, Pork, Beef and those food samples without Artificial additives,agents  and pigments.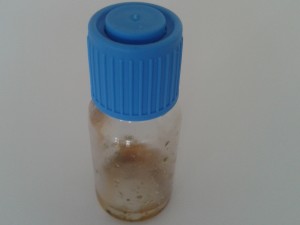 Royal Vial Lab™ Multi Reader (RVLM™) – MBS™ is used for :Hygienic Control
-Food (for HACCP)
-kitchen, tools, and surface (for HACCP)
-Water
-Centers for Disease Control and Prevention (CDC)
-OTC Drugs, Cosmetics
e.g.
Family, kids and adult
Cafe, Restaurants
Water manufactories
Analytical laboratories and HACCP consultants
Agri-food companies
Pharmacies and drugstores
Environmental authorities
Water distribution companies
Civil protection agencies
Royal Vial Lab Multi reader (RVLM™) —— MBS-MR™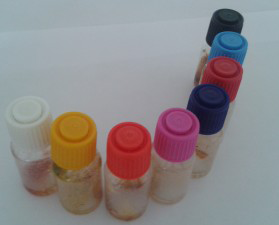 General Features:
Easy operation & Maintenance
Low-Cost-Disposal
Excellent Data analysis Software
Free Software Upgrade
Excellent Sensitivities & Accuracy
USB port (connected to PC or Notebook)
3 years global warranty
Application:
Test of EHEC, Listeria, Salmonella, Staphylococcus spp for Food Safety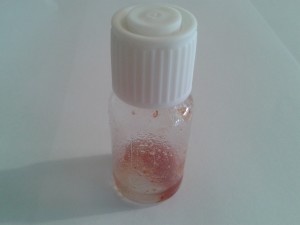 Quantitative Analysis
– quantitative analysis with RVLM™
Easy
– Three easy steps to obtain the test results
– Without any technical training
Fast
-2 to 5 Fold Faster than Traditional Analysis
High Sensitive & High Selective
-Down to the theoretical limit of just 1 viable microbial cell present in the sample
-Up to the experimental limit of 99.999% with respect to other bacterial species
Safely Dispose of the Used Vials
-The same as expired drugs
Types of analysis of Vial Lab™
NOTES: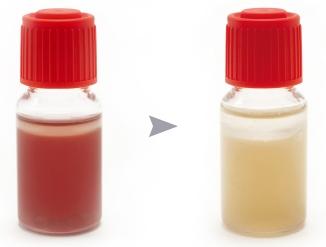 Total Viable Count
Detection of aerobic or microaerophilic mesophilic microorganisms which are able to grow on complete media.
Coliforms
Rod-shaped aerobic, Gram-negative, non spore-forming, cytochrome oxidase negative microorganism; fermenting lactose with production of acids in the presence of bile salts or other surfactants.
E. coli
Rod-shaped aerobic, Gram-negative, non spore-forming, cytochrome oxidase negative microorganism; fermenting lactose with production of acids in the presence of bile salts or other surfactants; at a temperature of 44 °C produce indole from tryptophan.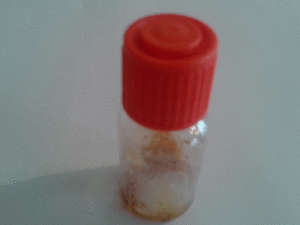 Enterobacteriaceae
Gram-negative microorganisms, aerobic-anaerobic facultative, non spore-forming, oxidase negative, ferment glucose and lactose with gas production, reduce nitrate and are negative for oxidase test.
Staphylococcus aureus
Gram-positive cocci, coagulase positive, catalase positive, fixed, non spore-forming, facultative anaerobes, fermenting mannitol and osmotolerant.
Pseudomonas aeruginosa
Moveable non spore-forming microorganism, rod-shaped, Gram-negative aerobic-anaerobic facultative, cytochrome oxidase and catalase positive; produce pyocyanine.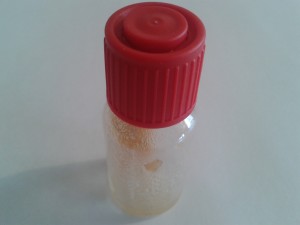 Enterococcus faecalis
Gram-positive, fixed, facultative anaerobes, non hemolytic, catalase negative microorganism; fermenting glucose without gas production and hydrolyze esculin.
Listeria spp.
Gram-positive, non spore-forming, facultative anaerobic microorganisms, resistant to many antibiotics. Grow at pH between 5 and 9 and in the presence of NaCl to 10%. Catalase positive, oxidase negative, do not hydrolyze urea, gelatin and casein. Do not reduce nitrates and do not produce indole nor hydrogen sulfide.
Salmonella spp.
Gram-negative, aerobic-anaerobic facultative enterobacteria, able to ferment mannitol. Catalase positive, produce hydrogen sulfide, reduce nitrate to nitrite.
Yeasts (Saccharomyces spp.)
Unicellular eukaryotic, heterotrophic, highly aerobic organisms, growing in carbon-rich substrates, resistant to high concentrations of antibiotics and sulphonamides.
BACTERIAL STRAINS
Citrobacter freundii ATCC 8090
Escherichia coli ATCC 25922
Enterobacter cloacae ATCC 13047
Enterococcus faecalis ATCC 29212
Listeria innocua ATCC 33090
Salmonella enterica subsp. thyphimurium ATCC 14028
Staphylococcus aureus ATCC 12600
Environmental conditions for Transport & Storage:
Temperature :   If room temperature  > 35 degree C, not > 24 hours
Humidity Range : 70-80%
PS: Stored by refrigerator ( 4 degree C) only — Not Suitable for Room Temperature Storage
Demo Video:
RVLM User Manual Advanced 2014 05
VIAL LAB User Manual Basic 2014 05
RB SUMMARIZING TABLE 202012-07 (ONLY VALID FOR THE TEST KITS BEFORE JUNE 2016 )
RVLM Driver & Software Download
HS Code/Packing Size/Weight
*RVLM™ HS Code 9013.80.90.00-1( Size 31.8 x 17 x 7.5 cm/2 kg; Gross Size 39.37 (40) x 30.48 (31) x 17.78(18)cm/3 kg)
*Vial  Lab™ ( 6 tests/Per Bag, 12 tests/1 box – Size  21 x11 x 10 cm /0.43 kg )   For Research Only :
           20 vials/box;
·         Vials and caps in separated blister (ref pics);
·         Box weight: 735 g;
·         Storage Temp: 4°C;  ( Not suitable for Room Temperature )
*Standard International Package for Vial Lab   : 1 Shipping Box (84 tests) 15.5 X 12 X 7 inch/ 8.4 lbs   HS code 38220090
*RVLS™ HS Code 84198990 (Size 31.5 X 26.5 X 26  cm )
Royal Vial Lab System POSTER – Automatic Incubator
Multi Heavy Metal Test for Liquid & Solid Sample 2017
*4 in 1 Lab™  HS Code 8515310000 (Size  32.9 x 21.4 x 8.15 cm/5 kg )
4 in 1 Gene Lab™
*qPCR HS Code 90275090 (Size  15X14X12  inch, 12 lbs /5.44 kg )
*Real Time PCR test Kit  HS Code 38220090
---