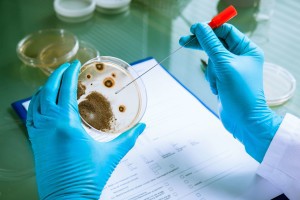 Royal Biotech is involving the R&D of environmental protection with our advanced biotech also for full uses of wasted resources. More information, please contact us.
For example:
Fermentation: Through the aid of active agents and catalysts, organic matters are easily disassembled.
Biostimulation: By stimulating the growth of microbes through environment manipulation, selected microbes are used to convert and improve the soil's quality. By carefully monitoring the amount of electrons, nitrogen, phosphorous etc available to the organisms, this technology can process even the most toxic sludge into usable fertilizers.
Royal Biotech   w/ the Clinical R&D of Tumor for Pre-Diagnose