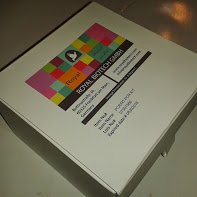 UNSURE OVER WHY YOUR PET'S HEALTH IS DECLINING?
Use the latest PCR detection method to expeditiously diagnose your pet.
Recommended for any dogs and cats over a year old.
Regular checkups= Earlier detection= Healthier pets
Royal Biotech cares about you and your pet's health.
Did you know that certain parasites like Toxoplasma gondii and Leishmania spp; Leptospira spp, Salmonella spp and Rabies Virus… can be transmitted from pets to their owners?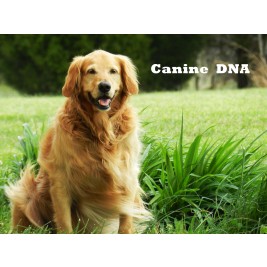 Royal Veterinary PCR/RT-PCR test kit's Category:
Components DNA/RNA
Bird DNA/RNA
Bovine DNA/RNA
Canine DNA/RNA
Equine DNA/RNA
Feline DNA/RNA
Shrimp DNA/RNA
Ovine DNA/RNA
Aquaculture DNA/RNA
Porcine DNA/RNA
Camel DNA/RNA
Meat adulteration Detection :
PCR TEST KITS
PCRPA00
Porcine Ingredients PCR Kits
PCRBA01
Bovine
PCROA02
Ovine
PCRHA03
Horse
PCRCA04
Chicken
PCRDA05
Duck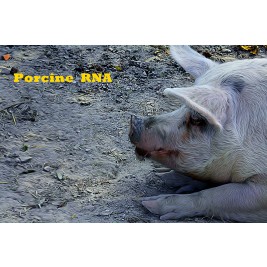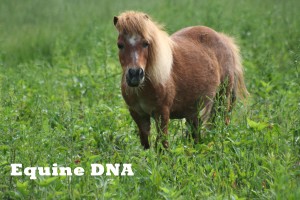 qPCR TEST KITS –
qPCRPA06
Porcine Ingredients Real time PCR Kits
qPCRBA07
Bovine
qPCROA08
Ovine
qPCRHA09
Horse
qPCRCA10
Chicken
qPCRDA11
Duck
qPCRDoA12
Donkey
qPCRMA13
Mouse
qPCRCaA14
Cat
qPCRGA15
Goose
qPCRRA16
Rabbit
qPCRMaA17
Marten
qPCRPA106
Porcine Ingredients Real time PCR Kits
qPCRBA107
Bovine
qPCROA108
Ovine
qPCRHA109
Horse
qPCRCA110
Chicken
qPCRDA111
Duck
qPCRDoA112
Donkey
qPCRMA113
Mouse
qPCRCaA114
Cat
qPCRGA115
Goose
qPCRRA116
Rabbit
qPCRMaA117
Marten
| | |
| --- | --- |
| | qPCR test kits without nucleic acid extraction and purification |
| | |
| --- | --- |
| qPCRPAD18 | Porcine Ingredient Direct Detection Kits |
| qPCRBAD19 | Bovine Ingredient Direct Detection Kits |
| qPCROAD20 | Ovine Ingredient Direct Detection Kits |
| qPCRCAD21 | Chicken Ingredient Direct Detection Kits |
| qPCRDAD22 | Duck Ingredient Direct Detection Kits |
* Aquaculture & Shrimp Detection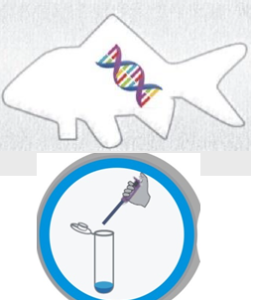 For Aquaculture DNA
Aeromonas hydrophila
RBVET-P001-96D
Epizootic haematopoietic necrosis virus
RBVET-P002-96D
Flavobacterium columnare
RBVET-P003-96D
Kudoa sp.
RBVET-P004-96D
Nucleospora salmonis
RBVET-P005-96D
Piscirickettsia salmonis
RBVET-P006-96D
Renibacterium salmoninarum
RBVET-P007-96D
Streptococcus phocae
RBVET-P008-96D
Vibrio sp.
RBVET-P009-96D
White spot syndrome virus
RBVET-P010-96D
Yersinia rucker
RBVET-P011-96D
Streptococcus iniae
RBVET-P012-96D
Koi herpes virus
RBVET-P013-96D
For Shrimp DNA
Penaeus monodon hepatopancreatic parvovirus
RBVET-M001-96D
Infectious hypodermal and hematopoietic necrosis viru
RBVET-M002-96D
Monodon baculovirus
RBVET-M003-96D
Necrotizing hepatopancreatitis bacteria
RBVET-M004-96D
White spot syndrome virus
RBVET-M005-96D
Vibrio parahaemolyticus
RBVET-M006-96D
Ricketssia like bacteria
RBVET-M007-96D
Spawner-isolated mortality virus (SMV)
RBVET-M008-96D
Baculovirus penaei (BP)
RBVET-M009-96D
For Aquaculture RNA
Infectious pancreatic necrosis virus
RBVET-P001-96R
Infectious salmon anemia virus
RBVET-P002-96R
Nervous necrosis virus
RBVET-P003-96R
Norwalk virus (Norovirus)
RBVET-P004-96R
Salmon pancreas disease virus
RBVET-P005-96R
Viral hemorrhagic septicemia virus
RBVET-P006-96R
Infectious hematopoietic necrosis virus
RBVET-P007-96R
Spring viraemia of carp virus
RBVET-P008-96R
Akabane virus
RBVET-P009-96R
Shrimp RNA
Penaeid shrimp infectious myonecrosis virus
RBVET-M001-96R
Mourilyan virus
RBVET-M002-96R
Penaeus vannamei nodavirus
RBVET-M003-96R
Taura syndrome virus
RBVET-M004-96R
Yellow head virus
RBVET-M005-96R
Gill-associated virus (GAV)
RBVET-M006-96R
Laem-Singh virus (LSNV)
RBVET-M007-96R
Macrobrachium rosenbergii nodavirus (MrNV)
RBVET-M008-96R
Royal PCR/RT-PCR test kits specifications:  
Reliable and Stable
Efficiency, Sensitivity, and Specificity Ready-to-use, and Simple Protocol Shipment of Room Temperature